Solar Thermal Systems
Optimum use of
Solar

energy
For application in system for solar domestic hot water generation but also for solar-supported heating systems.
Low weight and compact dimensions.
Fast and safe installation on tilt or flat roof roofs, alongside each other or one above the other.
Tried and tested technology
Toughened glass
Maximum solar efficiency
The complete intelligent control for your central heating and hot water
Control multiple heating products from boilers to heat pumps and solar
Comfort and control wherever you are using a smartphone app*
The ultimate in control of your heating room by room
Reduce your energy bills by using the minimum energy required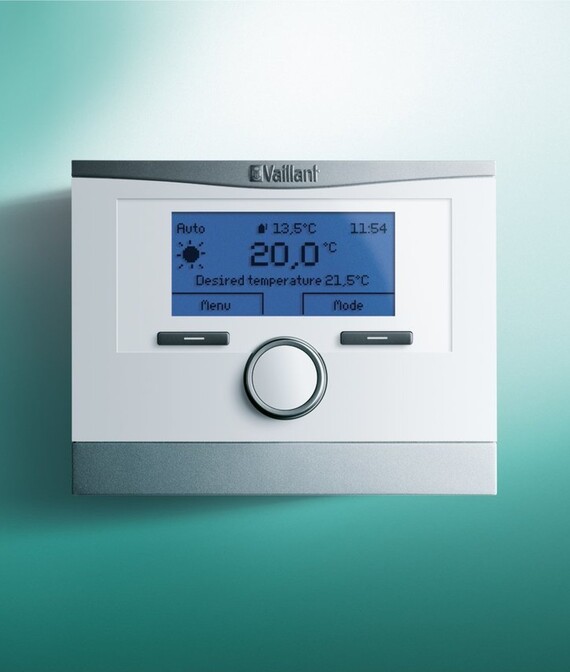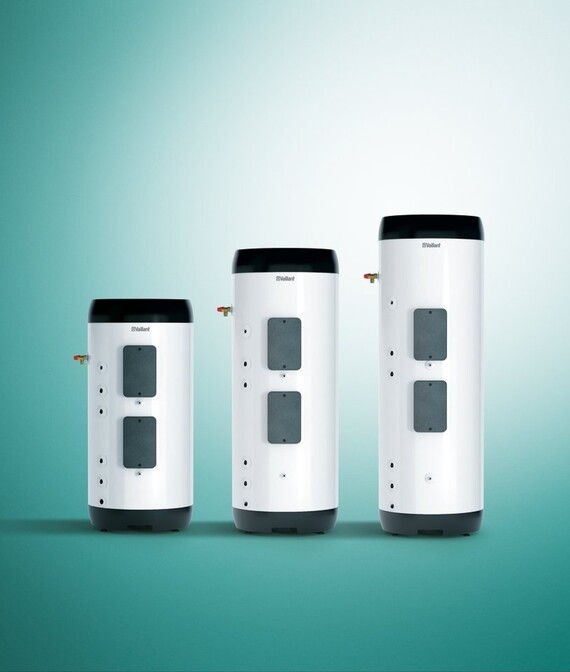 The cylinder range designed for our solar thermal system
Designed specifically for the Vaillant auroTHERM solar thermal system
Caters for all house types with range of hot water cylinders from 200 to 500 litres
100% recyclable in stainless steel with a 25 year outer shell guarantee
The auroSTOR solar-thermal cylinder range has been designed to work in harmony with Vaillant auroTHERM solar thermal collectors, to provide a highly efficient heating and hot water system.
Featuring state-of-the-art insulation as well as a 100% recyclable stainless steel shell, auroSTOR solar thermal cylinders offer a robust and sustainable system solution to complement your Vaillant solar thermal system.
All Vaillant hot water cylinders are manufactured in line with standards that are maintained by the Hot Water Association.
Ranging from 200 up to 500 litres, our auroSTOR solar cylinders can cater for a wide range of properties and hot water demands.
Designed to work perfectly with the Vaillant auroTHERM solar-thermal collectors.
Ensure maximum heat transfer thanks to a unique integrated coil system, which helps to reduce running costs and increase hot water performance.
Quiet operation.
Available in a range of sizes from 200 to 500 litres.
The 500 litre cylinder can be used for flexoTHERM and aroTHERM heat pumps.