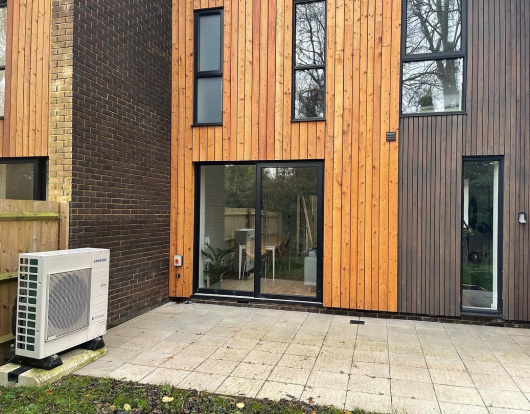 New Build Services
Green Energy Homes can
provide the highest quality building services solutions

within the built environment for all your Mechanical and Electrical services.
We employ a dedicated and committed team of professionals with the skills to handle all types of project, from new build through to occupied refurbishment.
Green Energy homes will manage projects from simple heating and ventilation systems through to complex multi-serviced installations.
Every project is managed and controlled by qualified team of design engineers, who oversee all aspects from initial estimating through to completion, commissioning and handover.
Achieving best fit for every client
Our service is designed around the drive to achieve a real understanding of exactly what our customer requires and how the building is to be used. Our philosophy is to approach each and every contract as an individual project, achieving an in-depth understanding of how the building is to be utilised in order to make a real contribution to achieving 'best fit' for every client.
View the case studies of previous projects and see how we've helped clients like you improve the reliability and efficiency of their buildings.

You can also call us to discuss your potential projects.
Qualified specialists
Project management
Individual approach